Multi Breaker is the art of break bricks faster than his opponents. You do not play alone but against an opponent in duels where sending penalty is more fun! And you have goals in the manner of Candy Crush. Multi Breaker is the revival of the famous game Breakout.
The countries selected for this targeted launch are the Netherlands, Malaysia, Indonesia and Belgium.
Why we chose these four countries only? The game is ready, but we need to have a maximum of players returning to some critical points of the game. Then the targeted launch allows us to do large-scale tests with real players.
For those who do not live in one of these 4 countries you will have to wait a little longer to play. But promised it will not be too long.
Find us on Twitter @Chaos_Games and ChaosInteractive fan page for the latest news.
Get it on google Play Store: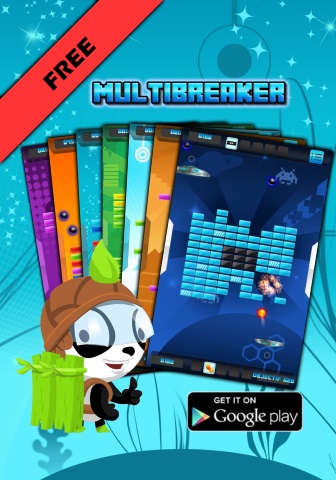 Multi Breaker c'est l'art de casser des briques plus vite que son adversaires. Vous n'êtes plus seul face aux briques et de plus vous avez des objectifs à atteindre à la manière de Candy Crush. Multi Breaker est une renaissance du célèbre jeu de casse-brique : Breakout.
Les pays choisis pour ce lancement ciblé sont les Pays-Bas, la Malaisie, l'Indonésie et la Belgique. Pourquoi avons-nous choisi ces quatre pays seulement ? Le jeu est prêt, mais nous avons besoin d'avoir un maximum de retour des joueurs sur certains points critique du jeu. Alors le lancement ciblé nous permet de faire des tests à grande échelle avec de vrais joueurs.
Pour ceux qui n'habitent pas dans l'un de ces 4 pays vous allez devoir attendre encore un peu pour y jouer. Mais promis ce ne sera pas trop long.
Retrouvez-nous sur Twitter @Chaos_Games et sur la fan page ChaosInteractive pour connaître les dernières news.